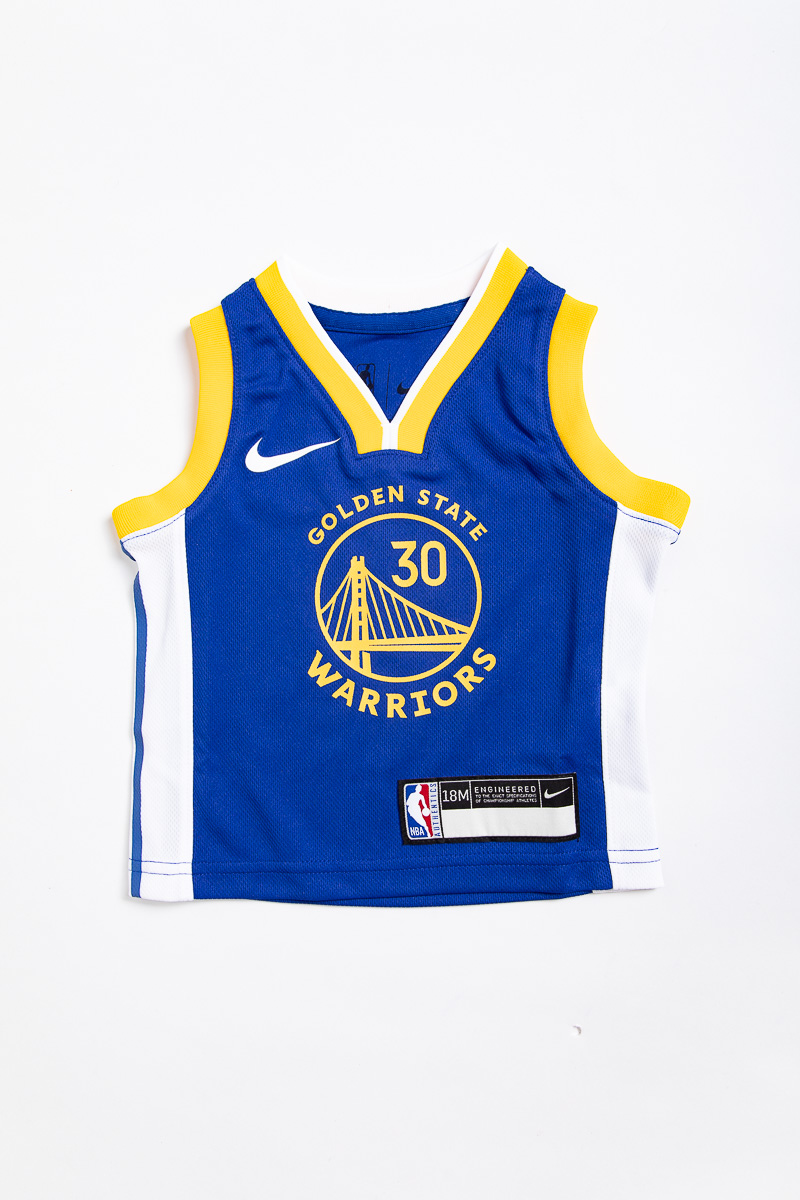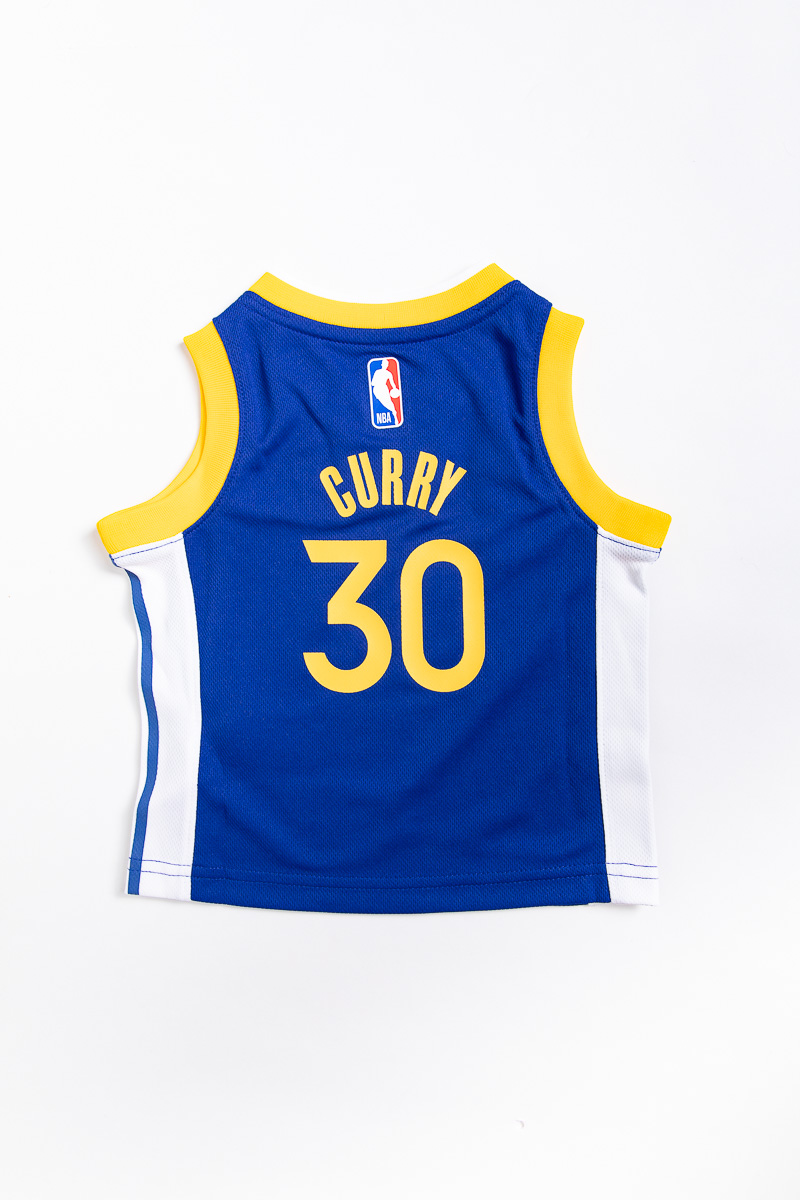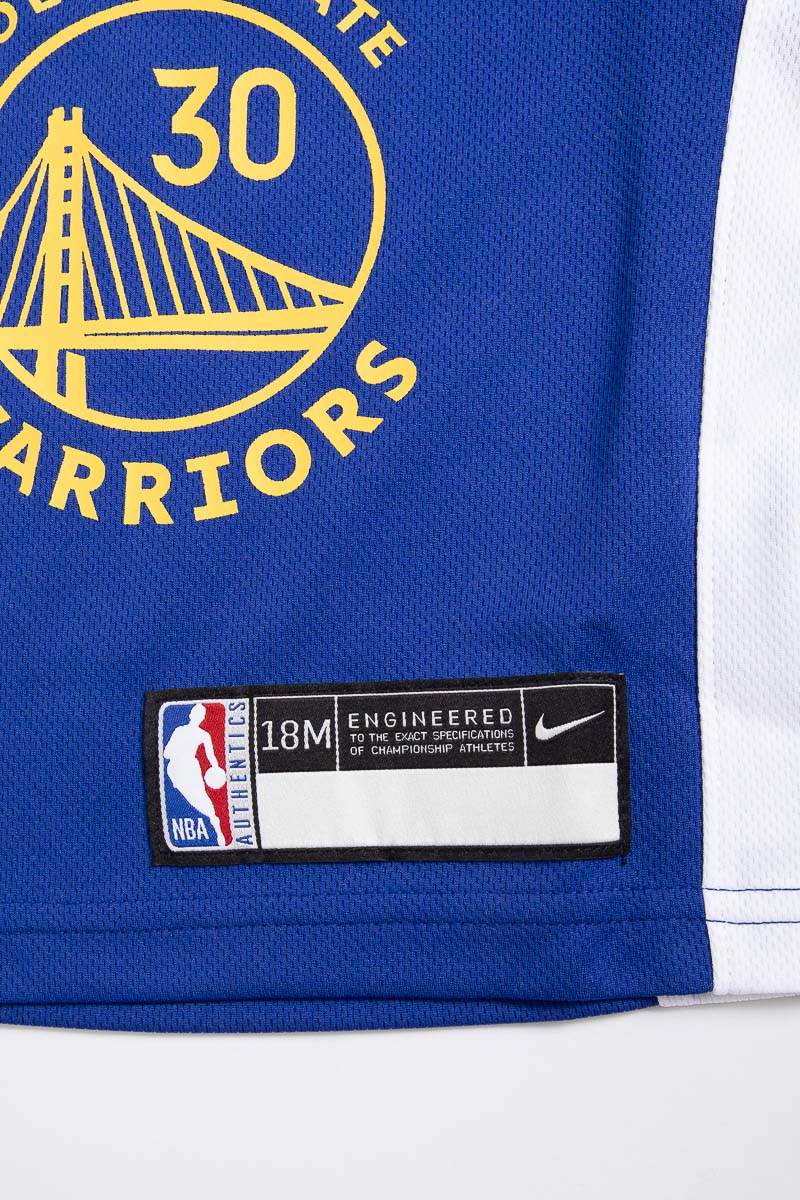 or 4 payments of $22.50 with
Afterpay
or 6 payments from $15.00 with
Laybuy
Team: Golden State Warriors
Colour: Blue
Making sure your little one aint missing out on all the fun this season, with the cutest new addition to their wardrobe. The Nike NBA Replica Jerseys for infants!
The Stephen Curry, Golden State Warriors 2023, NBA Replica Infants Jersey from Nike is here. Curry is a 4-time NBA champion, with one of those championships securing him the NBA finals MVP, and has also two NBA MVP awards under his belt. He's made the All-Star team, 9 times and has been named to the All-NBA First team 4 times. This season alone he surpassed Wilt Chamberlain for most field goals in Warriors history, became the first NBA players in history to score 10,000+ points from only three-pointers and surpassed Michael Jordan in his number of 50+ point games after turning 30.
The jersey comes in soft breathable mesh that'll keep them comfy and content! The players name and number are heat applied for a seamless front and back design, whilst the features of the jersey mirror the team's on-court look.