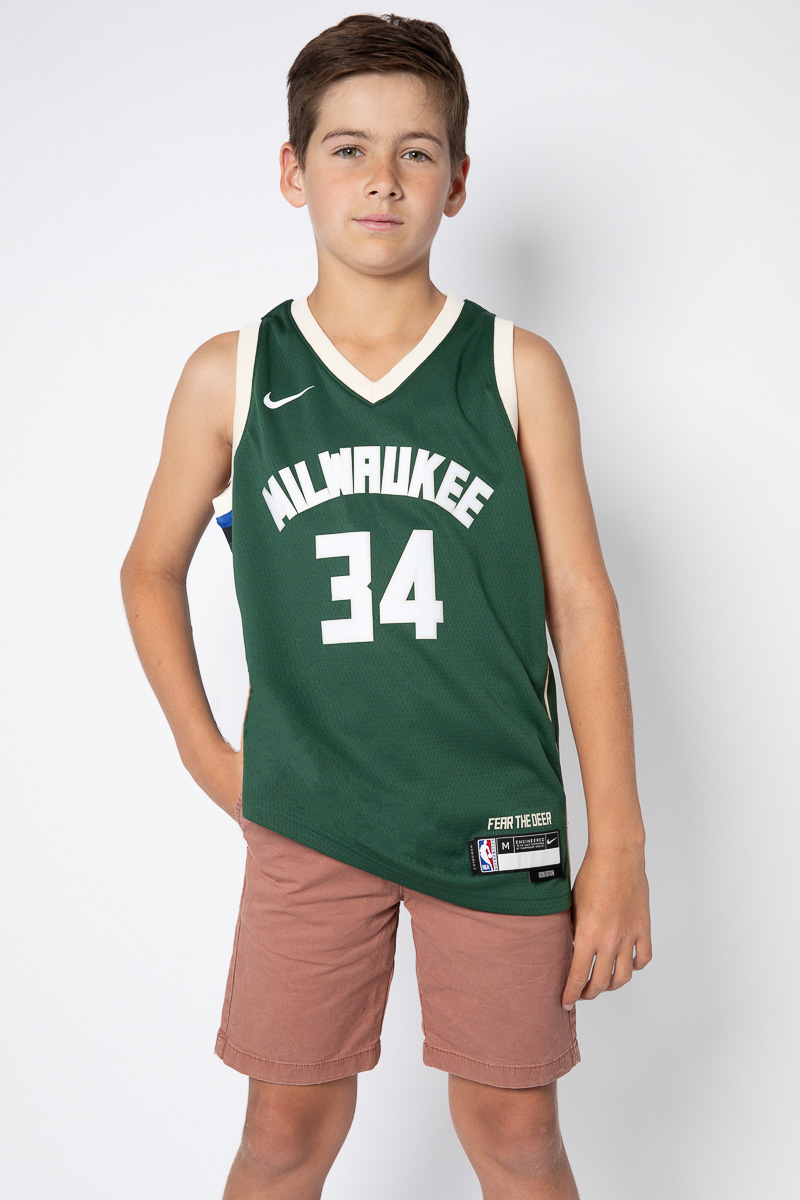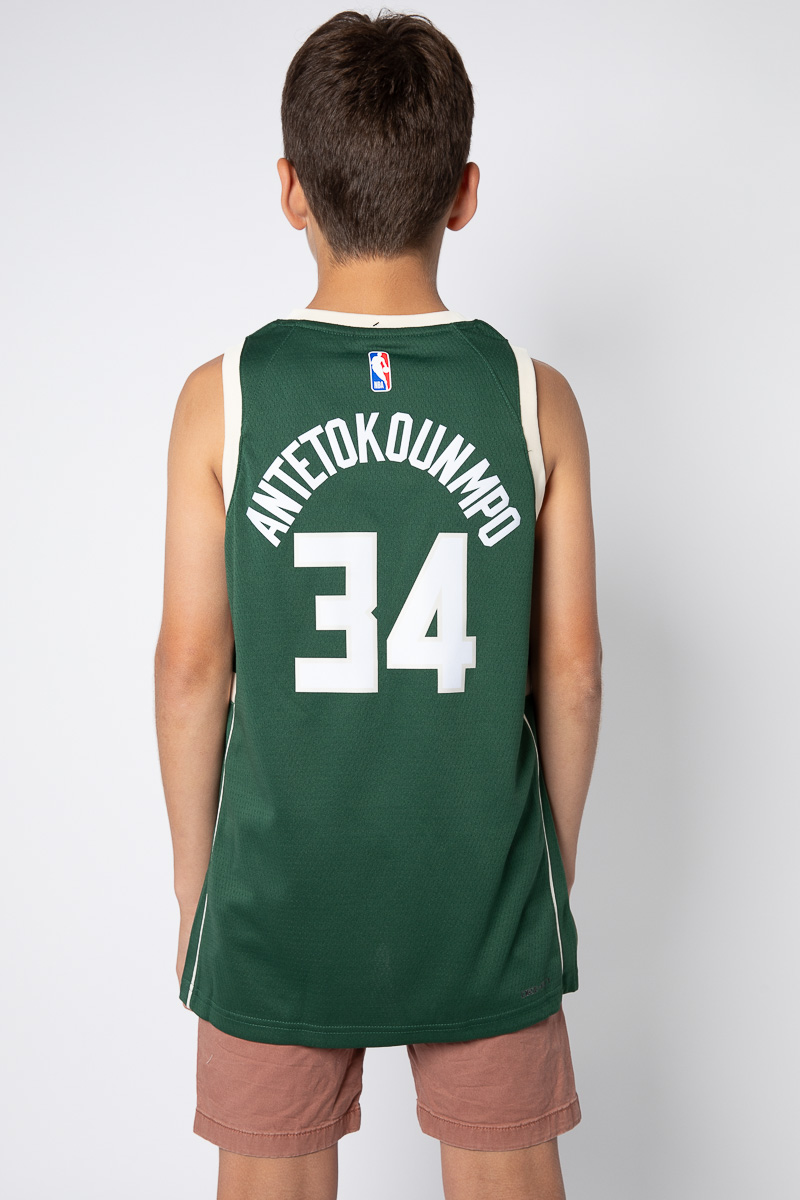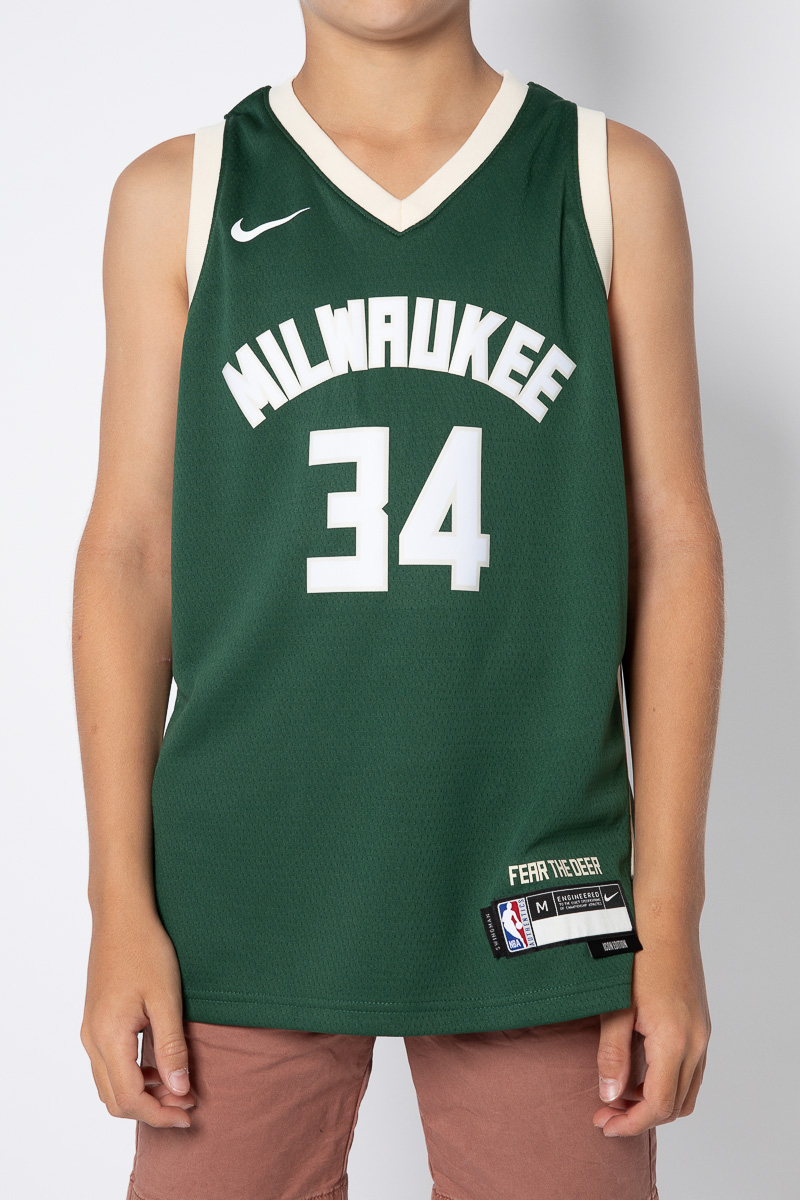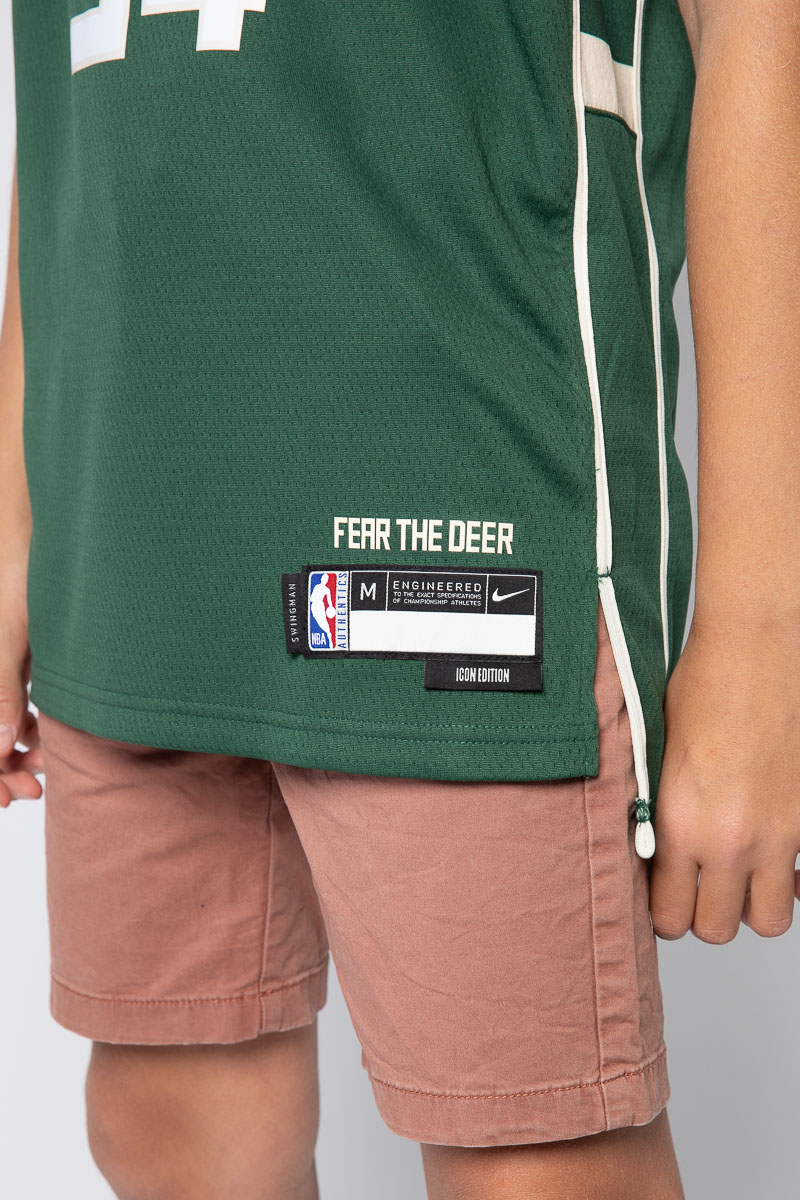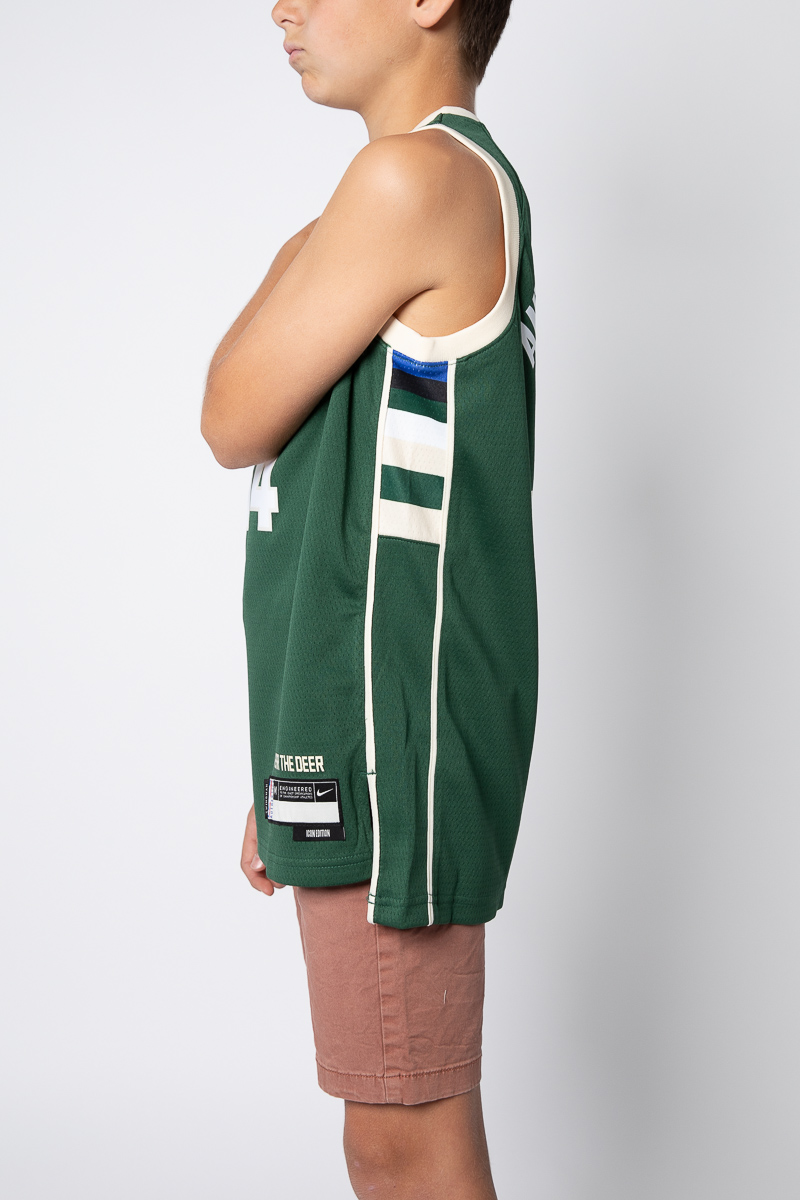 or 4 payments of $30.00 with
Afterpay
or 6 payments from $20.00 with
Laybuy
Team: Milwaukee Bucks
Colour: Green
Can't go past a classic, and the Nike Swingman Jerseys are just that! The OG fit and feel of the players on court designs, brought right to your teens wardrobe!
The Giannis Antetokounmpo, Milwaukee Bucks 2023, NBA Youth Swingman Jersey from Nike is here. There isn't a person out there that doesn't know Giannis' name, and with a decade of NBA play under his belt he is considered on of the greatest power forwards in NBA history. In his impressive career, he's led the Milwaukee Bucks to their first championship in almost 50 years in which they won and where he won NBA Finals MVP. He's won NBA MVP 2-times, is a 7-time NBA All-Star, with one All-Star MVP under his belt. Has been named to the All-NBA First Team 5 times, and won NBA Most Improved Player. This season he became one of only two other players in NBA history with back-to-back games of 40+ points, 20 rebounds and 5 assists with 60% shooting and joined the great Kareem Abdul-Jabbar as the only players in the franchises history to has at least three 50-point games in a season.
The jersey comes made in a wearable, breathable mesh that'll keep you looking dri-"FIT" while you work up a sweat. Whilst the recycled materials used create a guilt free, sustainable piece to add to your wardrobe! The players name and number are heat applied for a seamless front and back design, whilst the features of the jersey mirror the team's on-court look.
Emmett is 120cm tall and is wearing a small youth jersey.