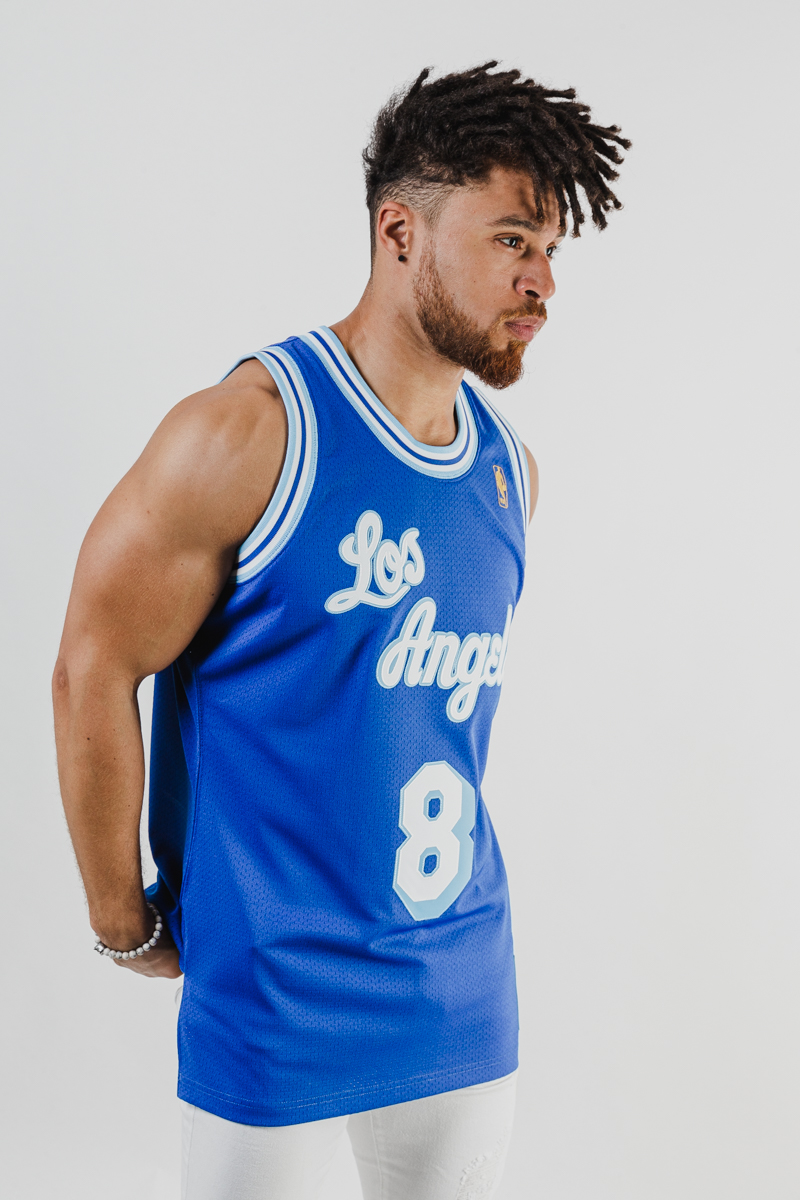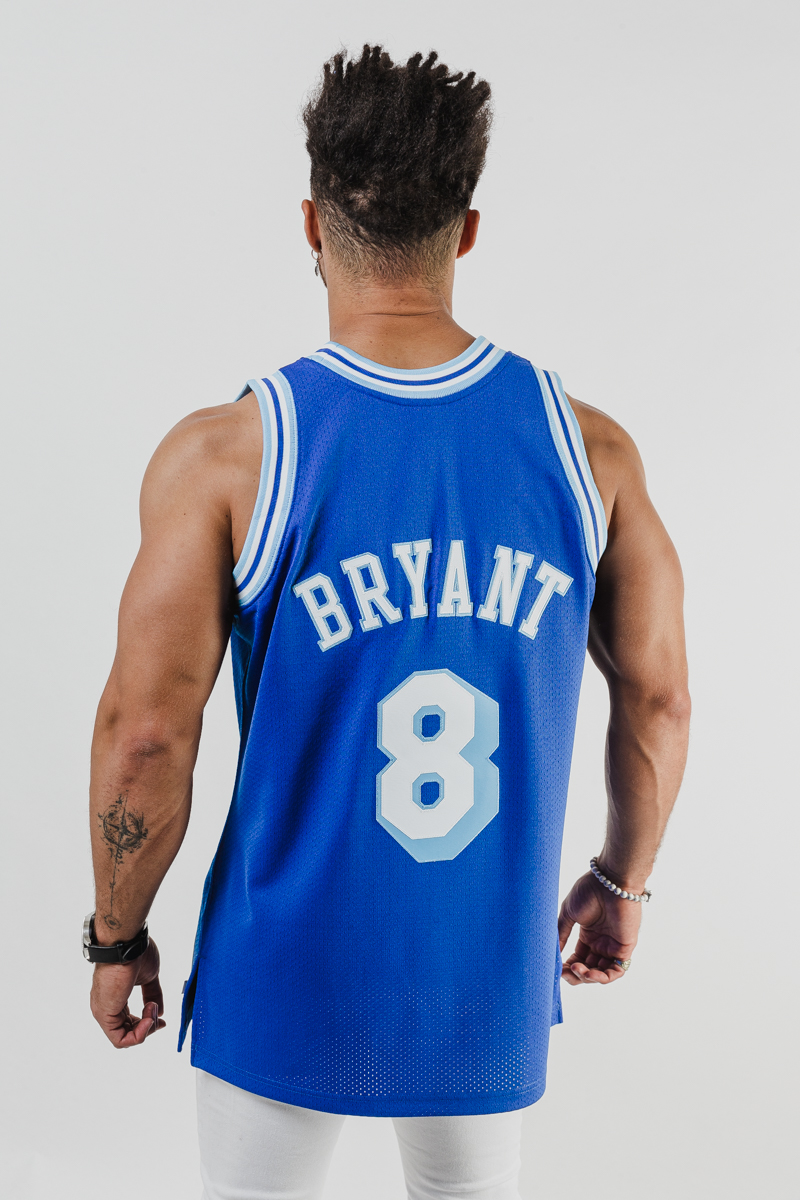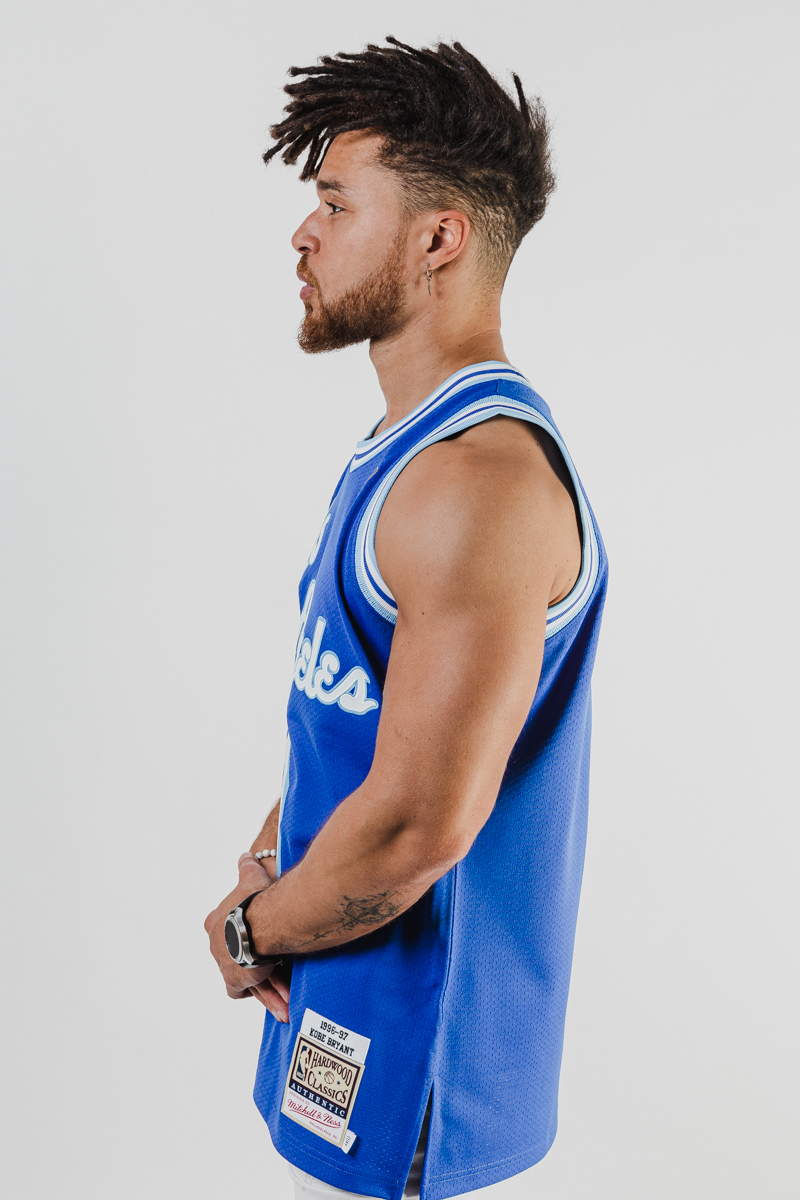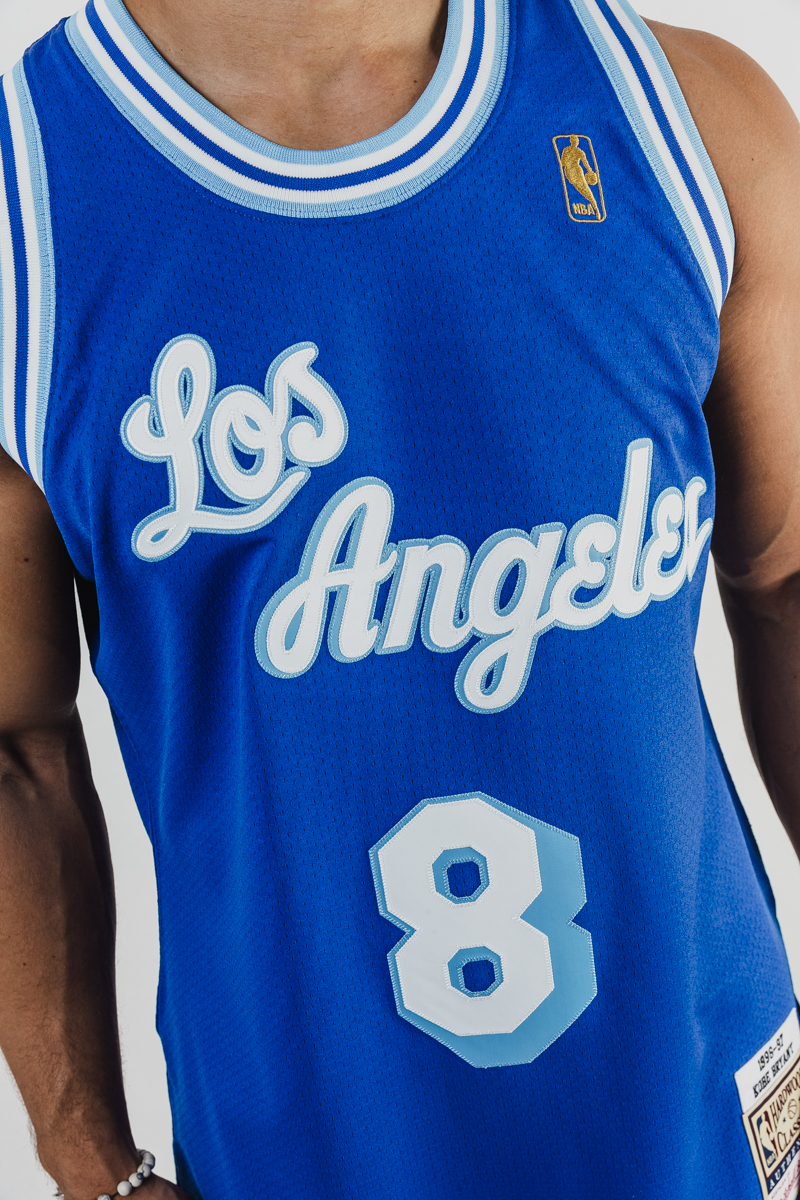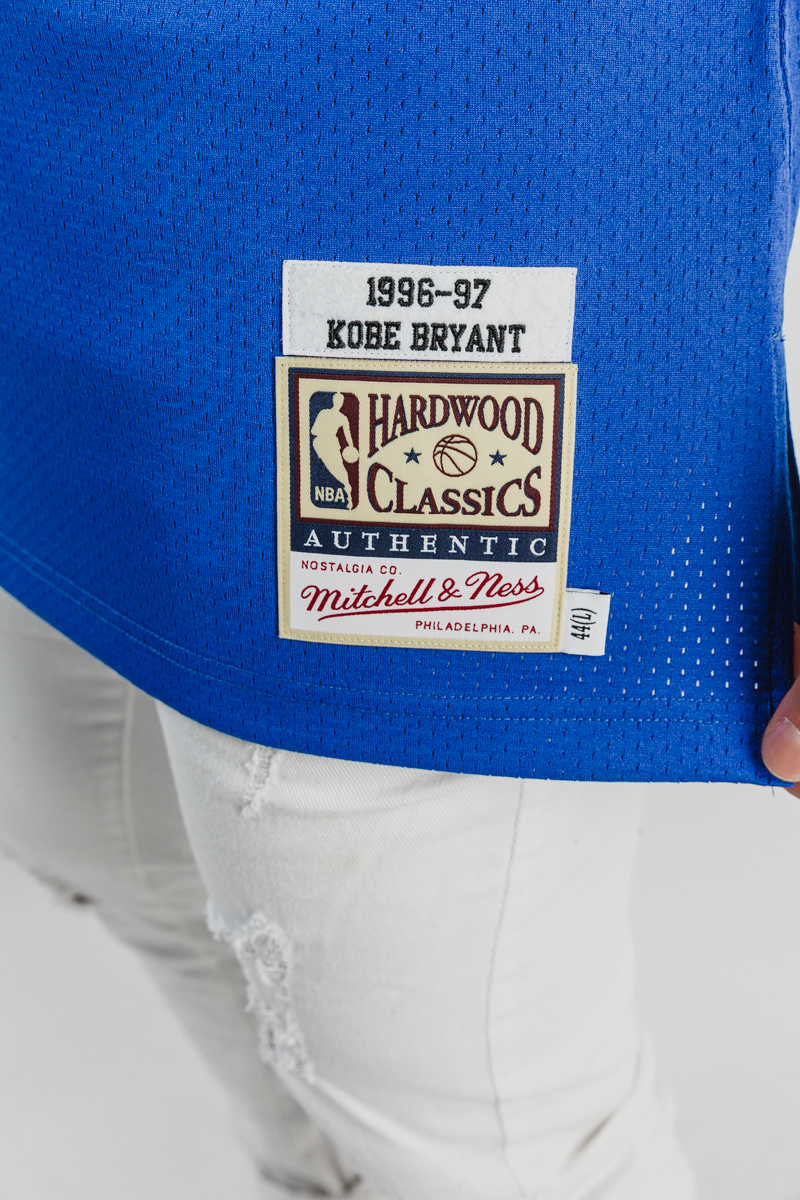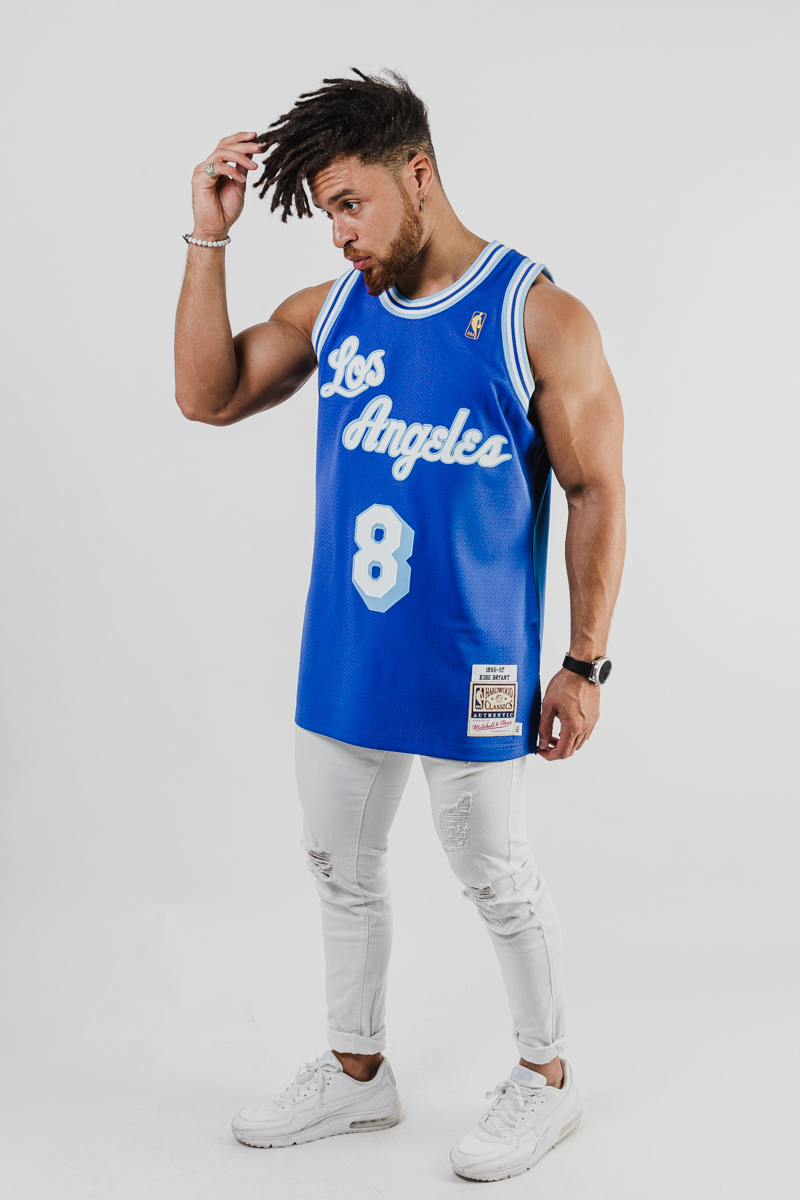 or 4 payments of $99.99 with
Afterpay
Team: Los Angeles Lakers
Colour: Blue
Kobe Bryant 1996-97 Los Angeles Lakers, Authentic Hardwood Classic Jersey from Mitchell and Ness.

This was Kobe's FIRST season with the Lakers and the Rookie quickly earned himself a big reputation of being a high-flyer. He made All-Rookie second team and won the 1997 Slam Dunk contest in his first NBA year, and this was just the beginning of the NBA legacy he would leave!

There isn't anything else in the world like an Authentic Hardwood Classic NBA Jersey from Mitchell and Ness. This is one of the most important jerseys in Kobe Bryant's history, and where the legacy all started! This Kobe Bryant Authentic NBA Jersey is a TRUE COPY of the NBA Jersey that he wore on the court during this season. Unlike the HWC Swingman's, the Authentic ranges replicate the same fabrics, trims, cuts and aesthetic details that you would also find on any of Kobe Bryant's actual Jerseys from back in the day. Kobe's jersey is made from 100% polyester mesh, the same material as the actual NBA jerseys at the time, instead of the cheaper performance-based material found in Swingman's and features side vents for extra ventilation. With the Authentic 2-colour twill on the front and back for Bryant's Name and Number. Due to the love, care and attention to detail put into creating a jersey of this form, it comes at the higher price point. This is a collectables item. An apparel piece that will never go out of style, for a player that will stand the test of time! Kobe Bryant jerseys by Mitchell and Ness ONLY come as Authentic's, they do not come as HWC Swingman's the way some player's jerseys do.