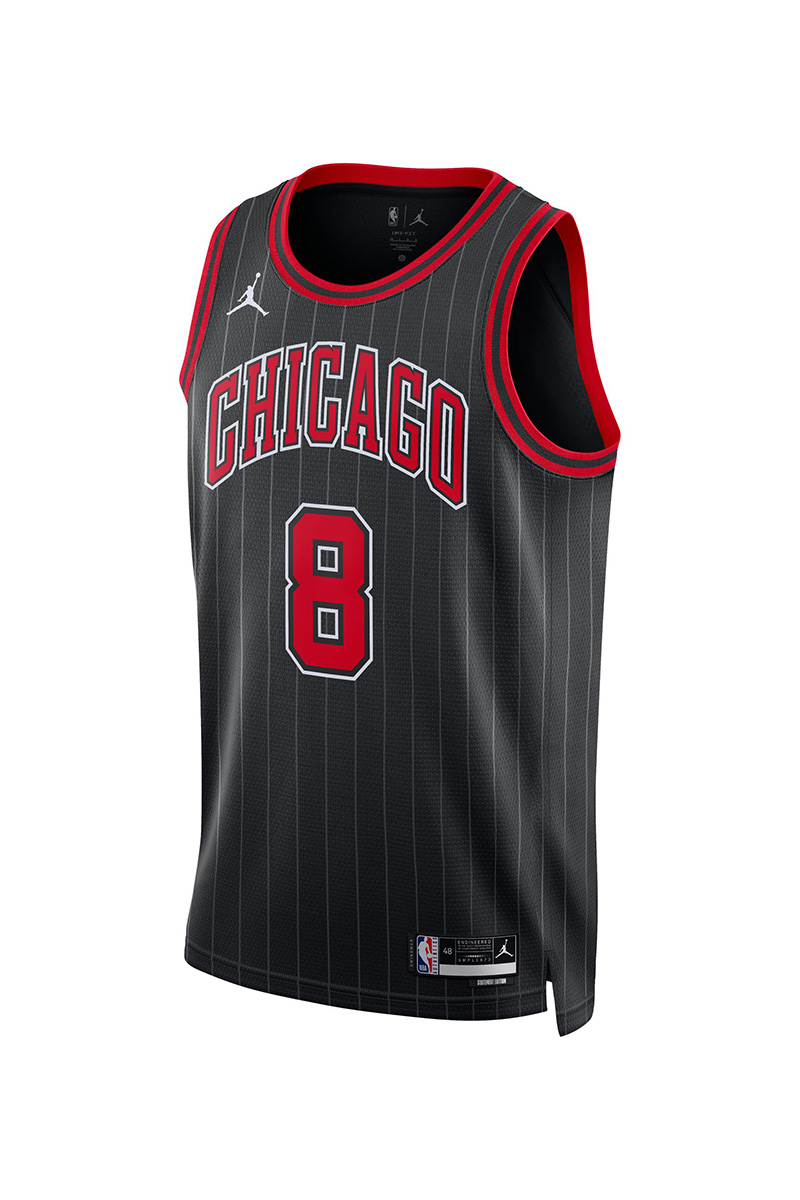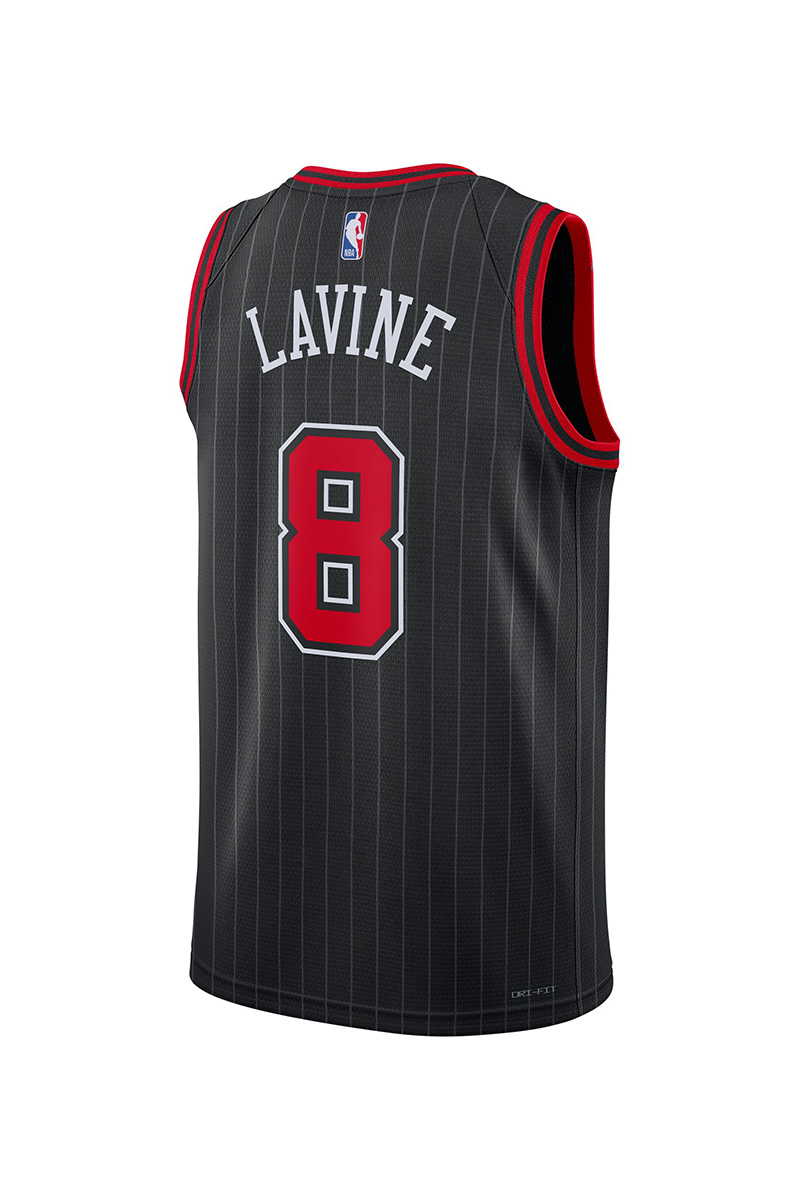 or 4 payments of $32.50 with
Afterpay
or 6 payments from $21.67 with
Laybuy
Team: Chicago Bulls
Colour: Black
There's nothing quite like the Nike NBA Statement Jerseys; a design to make an impact, with a player that makes a statement each and every time they step onto the court.
The Zach LaVine, Chicago Bulls 2023, NBA Statement Jersey from Jordan is here. LaVine's been in the game for almost a decade now! He's a 2-time NBA All-Star, is currently tied with Scottie Pippen for 2nd place in 40+ point games with 70% shooting for the Bulls, and this year alongside teammate DeMar DeRozan overtook Michael Jordan and Horace Grant's record of highest points scored by a duo in a single game with a huge 88 points between them!
The jersey comes made in a wearable, breathable mesh that'll keep you looking dri-"FIT" while you work up a sweat. Whilst the recycled materials used create a guilt free, sustainable piece to add to your wardrobe! The players name and number are heat applied for a seamless front and back design, whilst the features of the jersey mirror the team's on-court look.