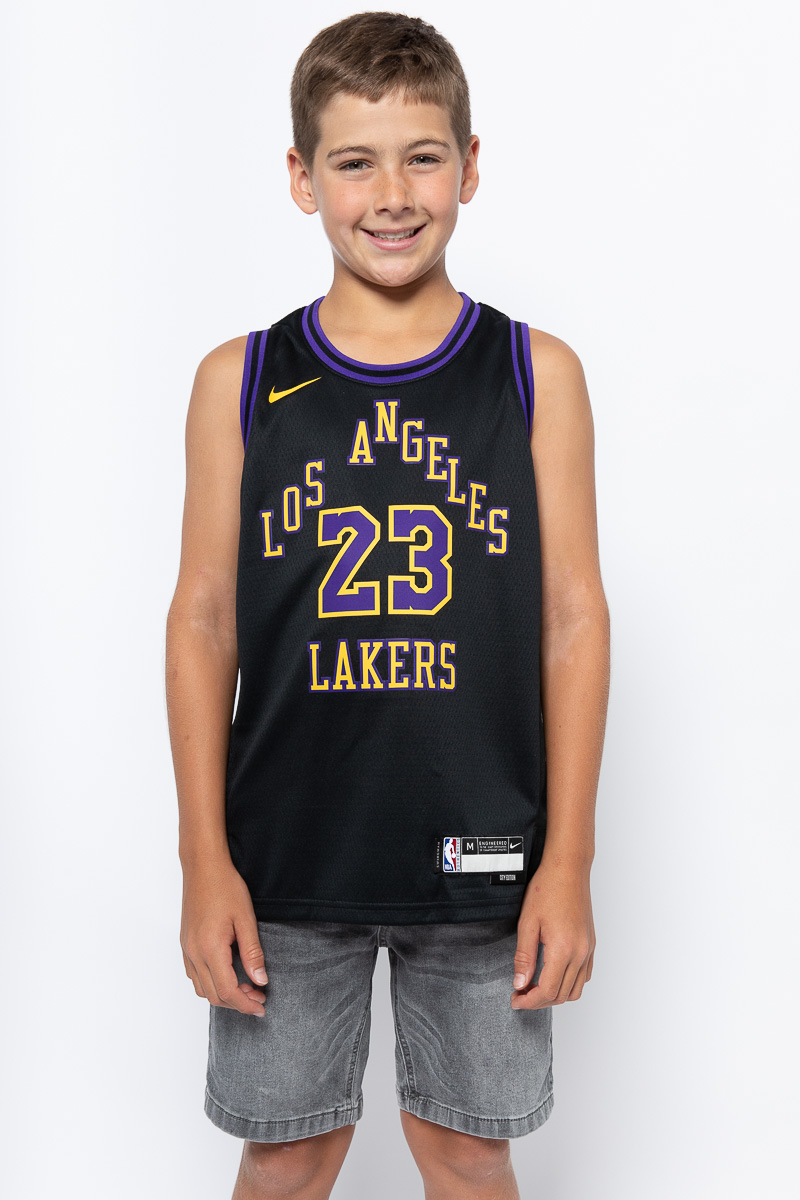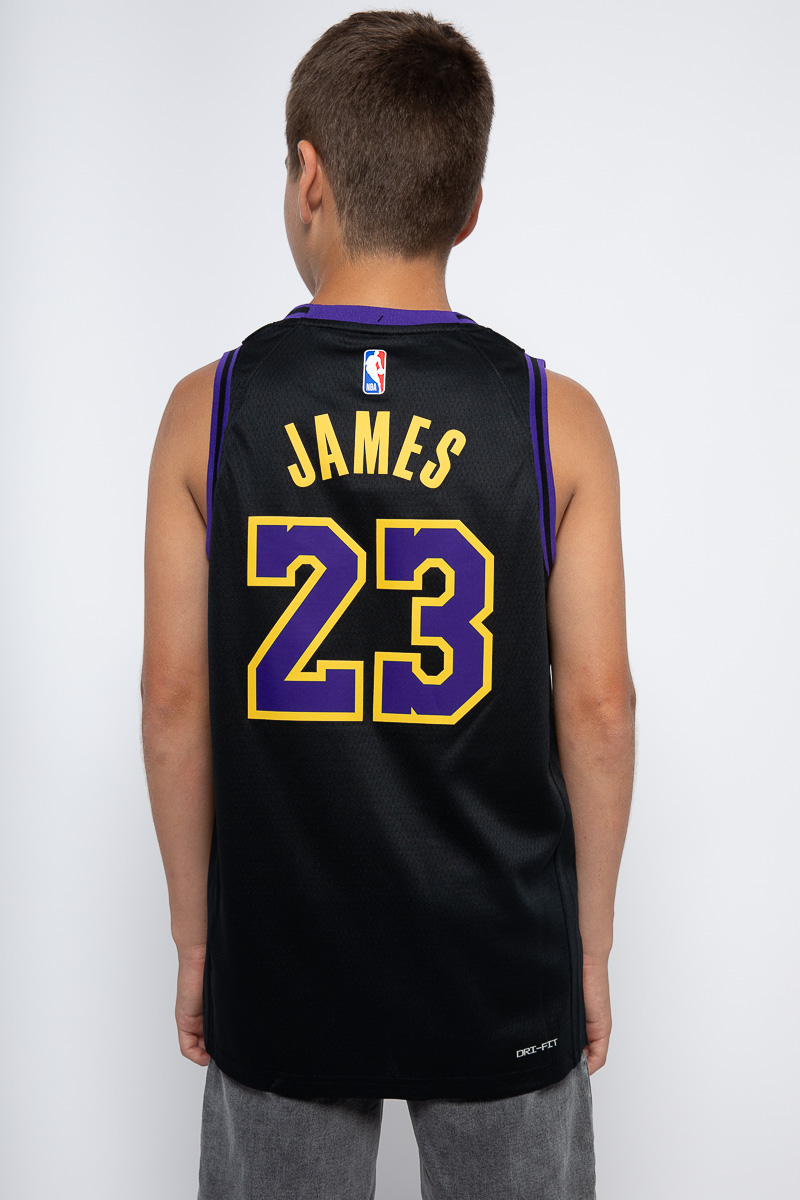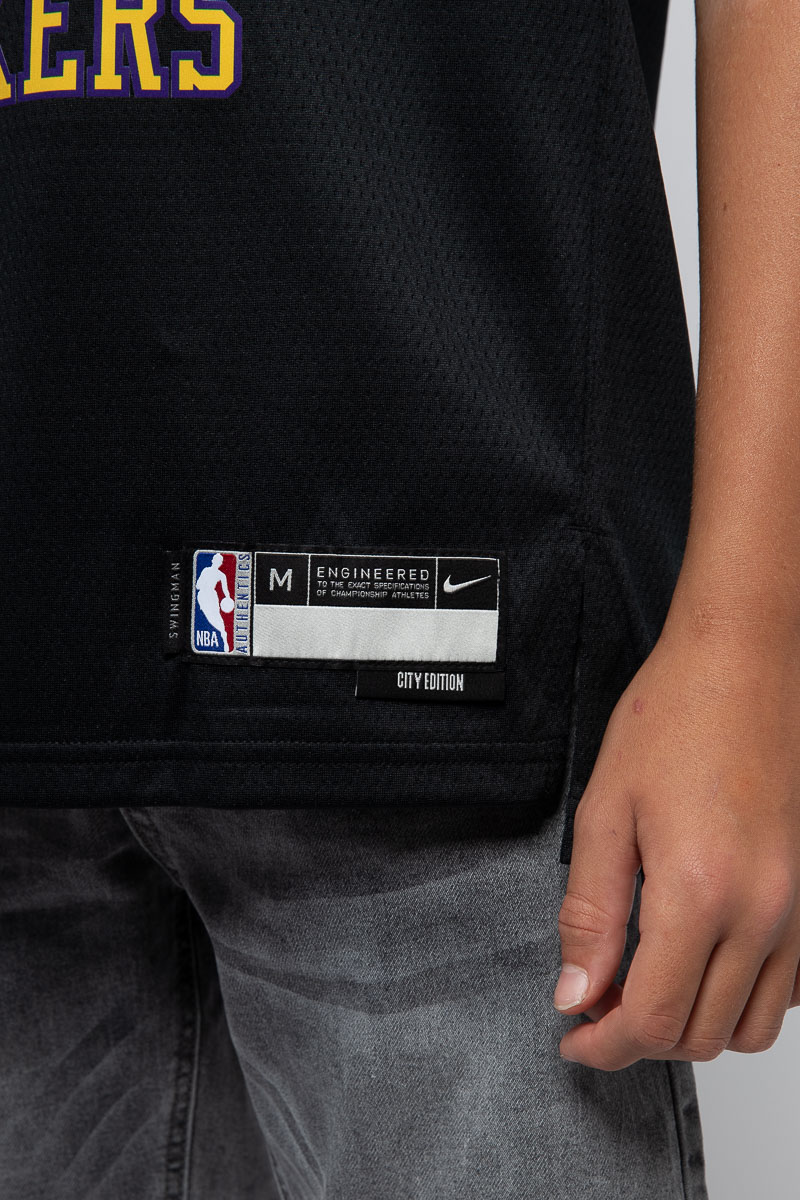 or 4 payments of $30.00 with
Afterpay
or 6 payments from $20.00 with
Laybuy
Team: LA Lakers
Colour: Black
Each year Nike and the NBA use the canvas of a jersey to create art that embodies the basketball community of each city, intertwining its history and culture into the new City Edition team design.
This year, Los Angeles is the city of dreams. People move from all over the world just for a chance to make it big here. The Lakers did the same thing in 1960. Their 2023/24 City Edition Jersey celebrates the evolution of their identity: who they started as in LA and what they did to become the household name they are today.
Black represents the uncertainty the Lakers felt upon arriving in Los Angeles. The trim goes from purple to black to purple as a nod to the sky after a California sunset, while the triangle script throws it back to the Lakers' early days in LA. The number set is the same style that was seen on their jerseys from 1999–2017, which highlighted another period of growth and change for the Lakers and LA.