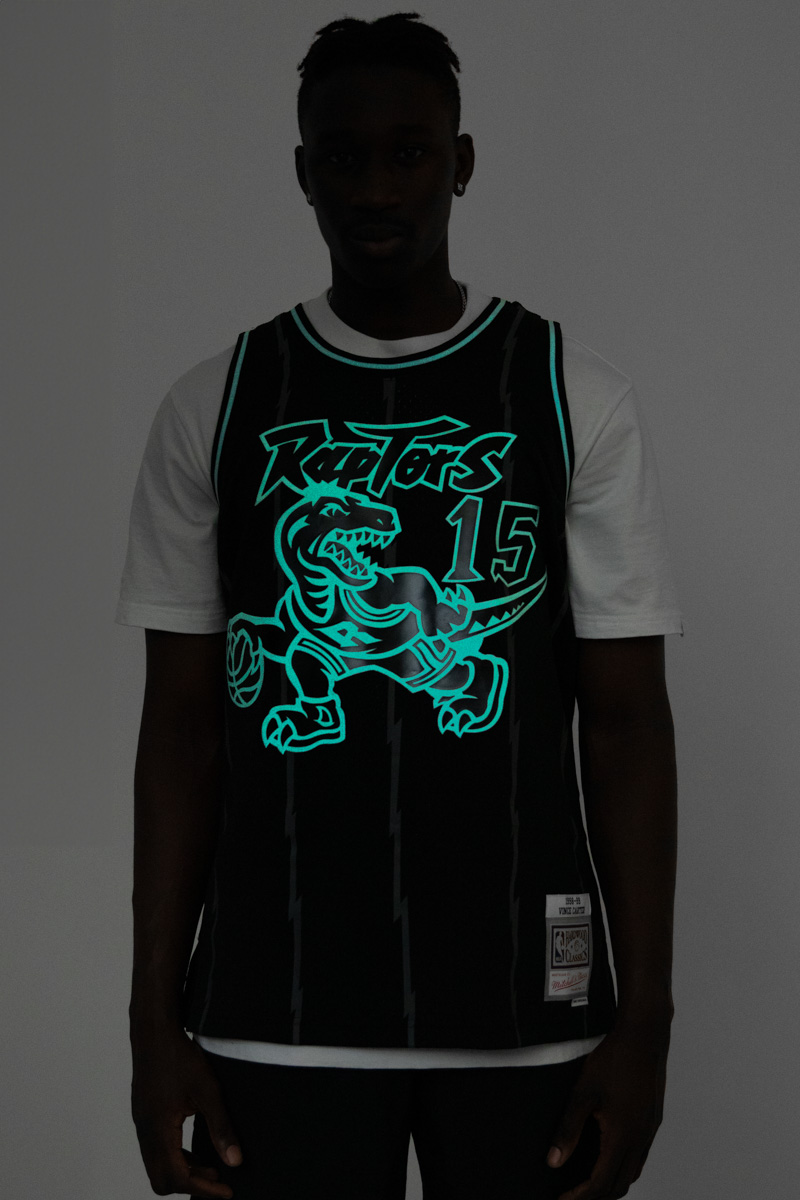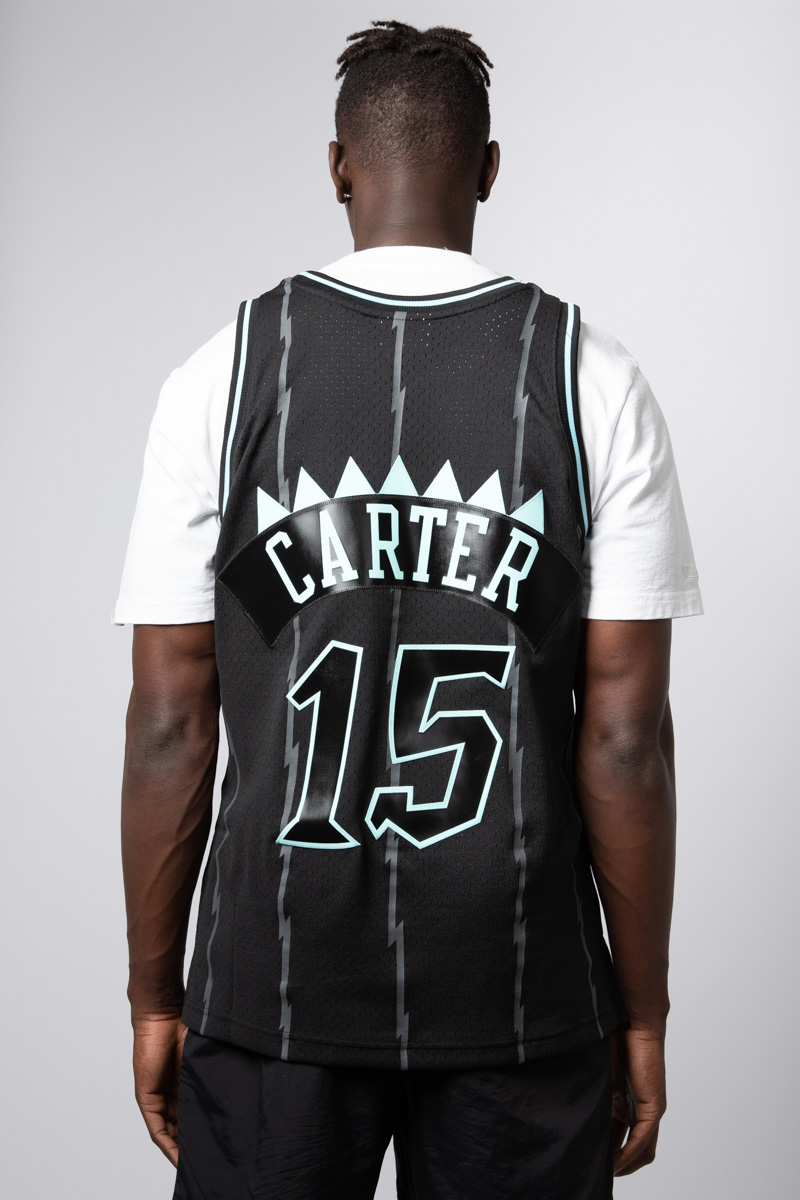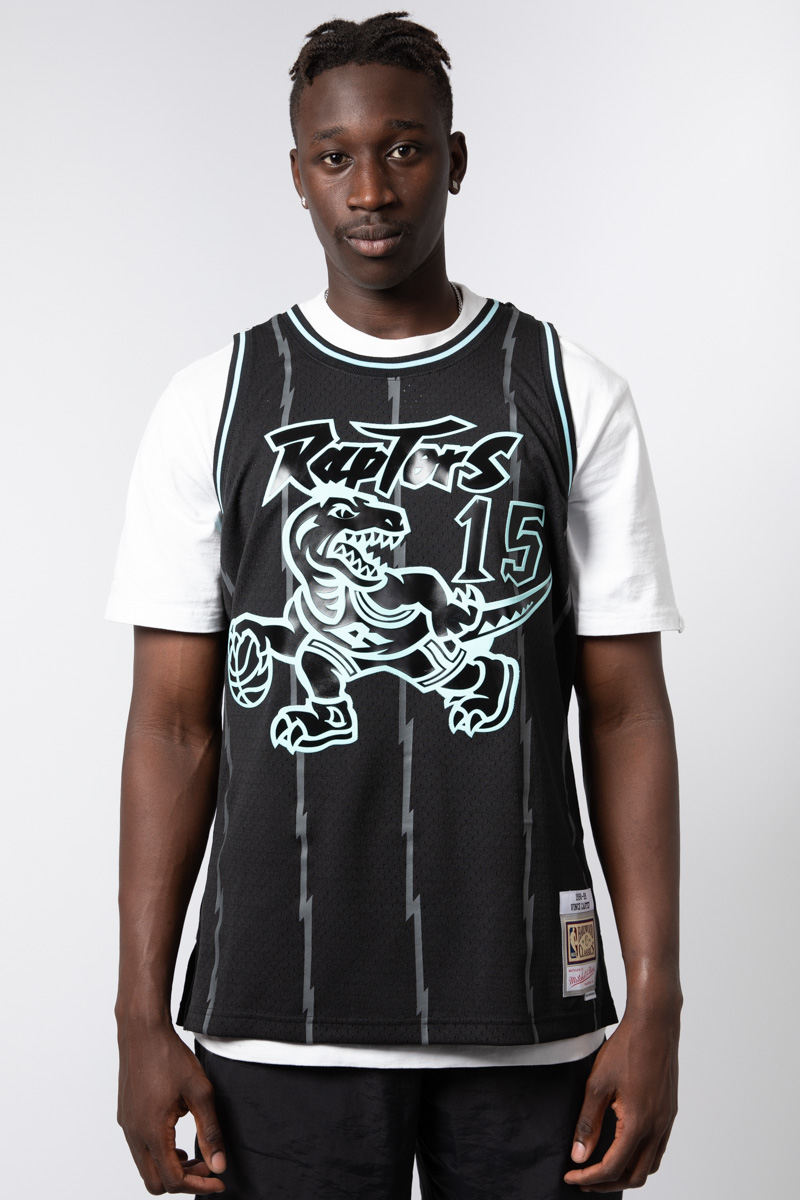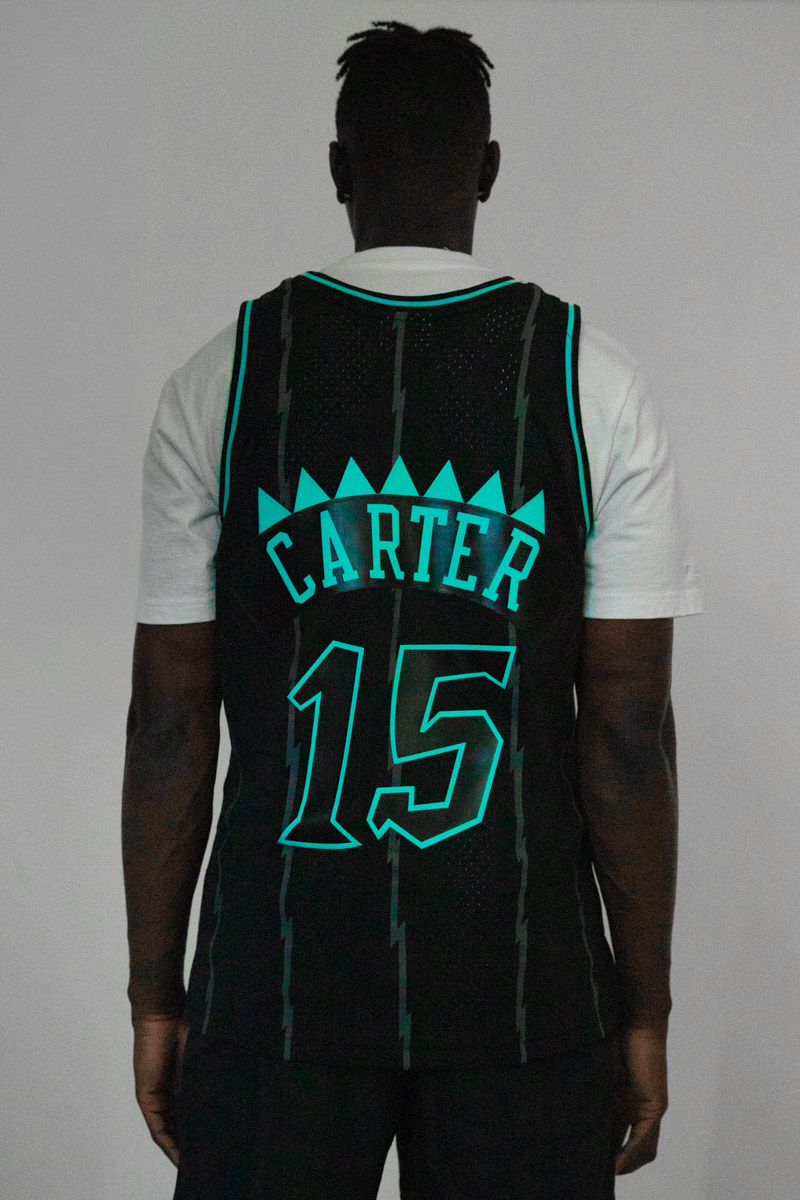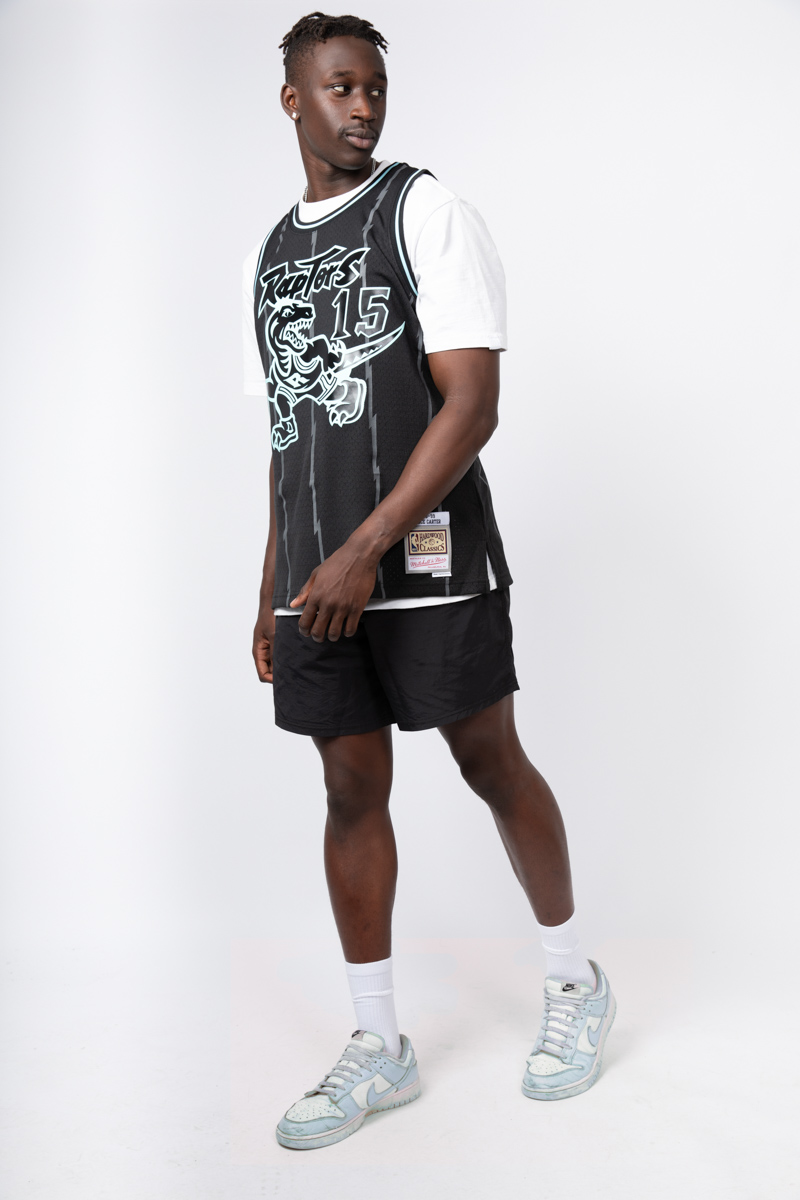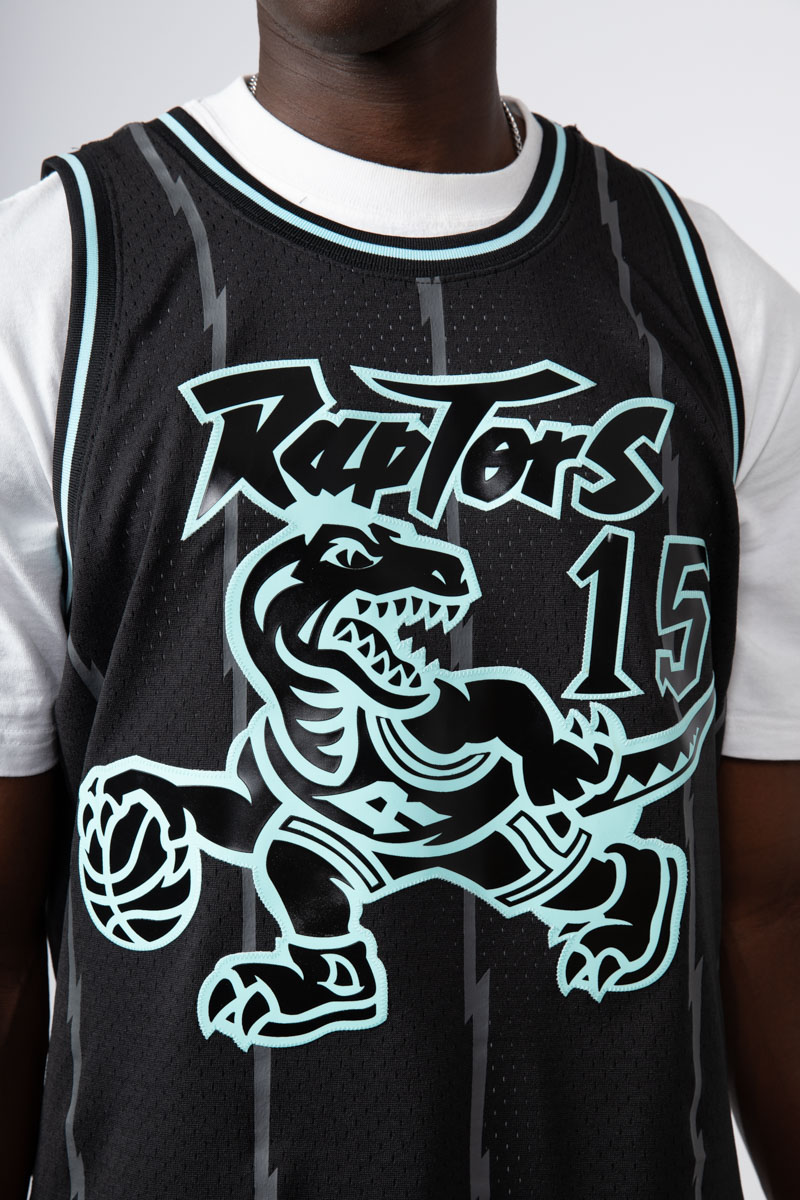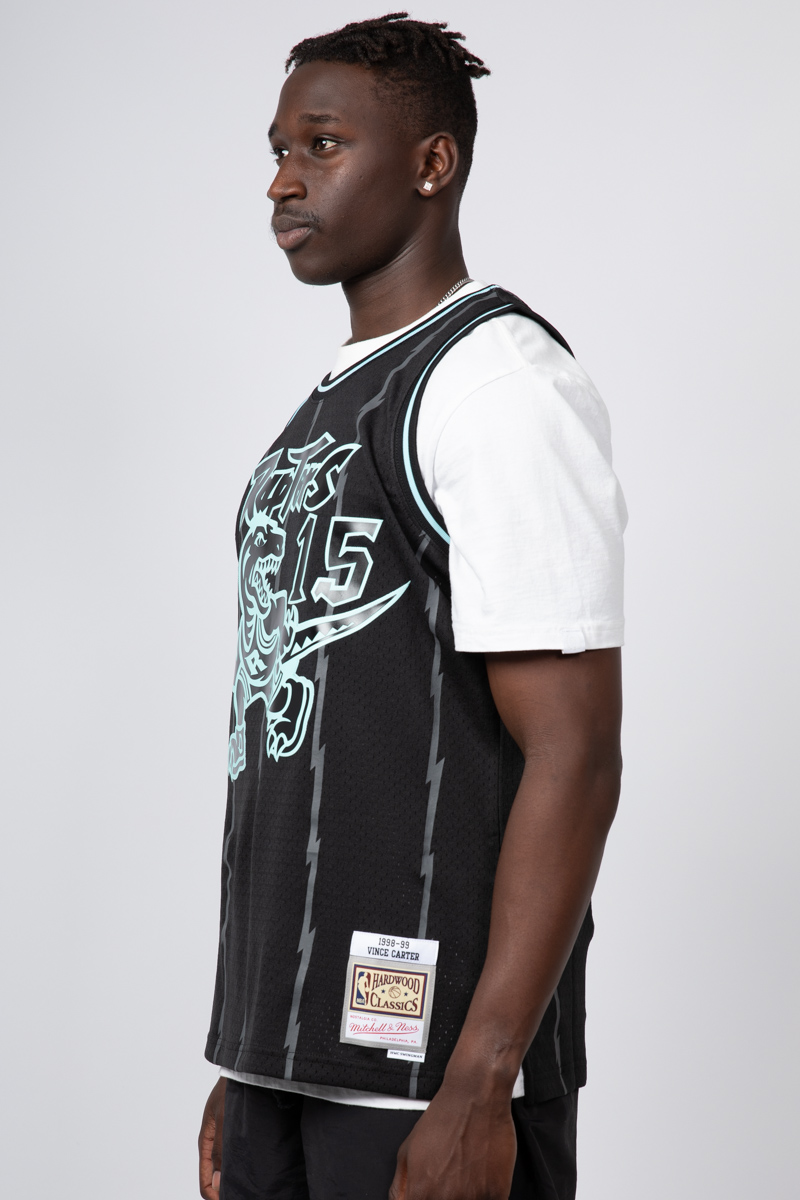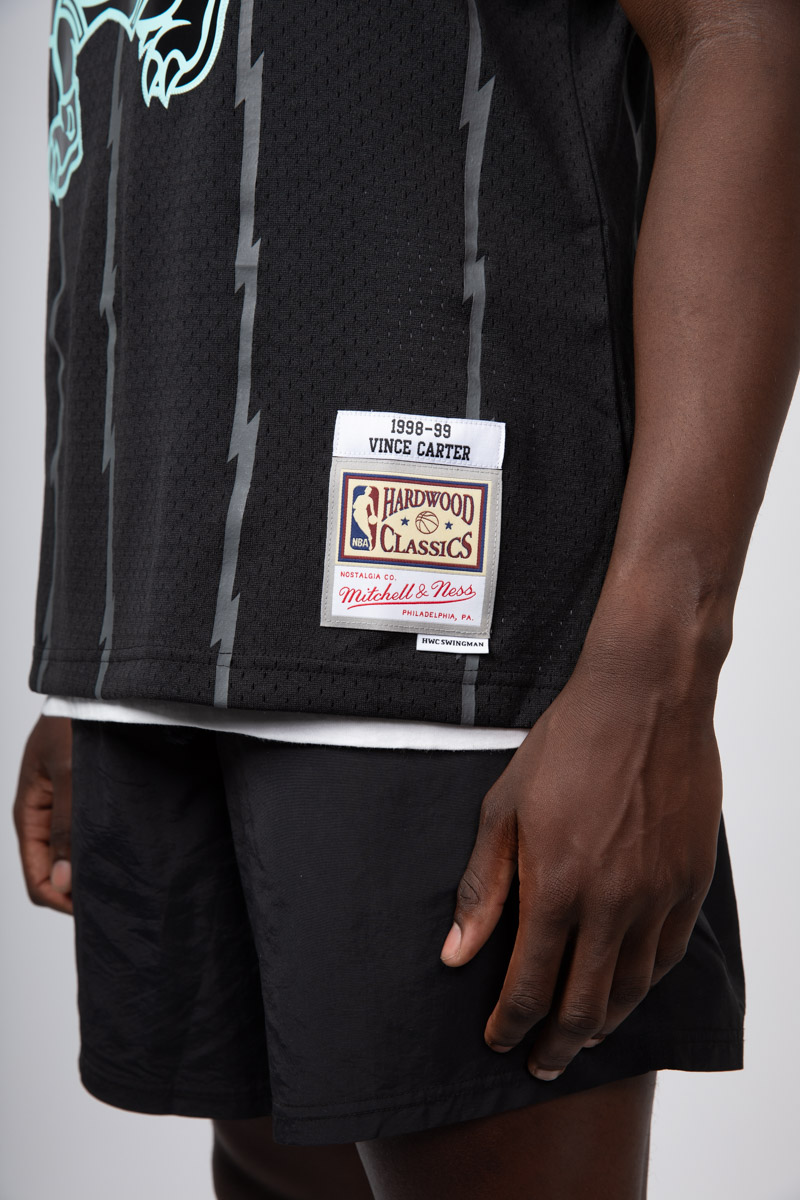 Vince Carter Toronto Raptors Glow-in-the-Dark Halloween Special '98 Hardwood Classic Swingman Jersey
SKU: MNTRSM7111
or 4 payments of $57.50 with
Afterpay
or 6 payments from $38.33 with
Laybuy
Get free shipping within Australia on this item
Team: Toronto Raptors
Colour: Black
A special addition into the Hardwood Classic Swingman Collection, we have the Halloween special landing EXCLUSIVELY at Stateside Sports! This range features a deep black mesh design, with bright neon green styling throughout to create a haunted, glow in the dark Halloween effect. The black design allows for easy pairing for outfit choices, whilst the overall design is perfect for a night out. Pair it with light blue jeans and white sneakers for a day fit, or go the black-on-black-route that'll highlight the neon at night.
Vince carter was a player who could take on any position, playing shooting guard and small forward positions, then switching between power forward into the later years of his NBA career. He is the only player in NBA history to play 22 seasons in four different decades, debuting in 1999 and returing in 2020 and racked up impressive nicknames such as Vinsanity, Air Canada, Half Man, Half amazing and more that were simply a testament to his athletic ability on the court. He was an incredible three-point shooter, is considered one of the best slam dunkers in history left behind an impressive wake! Still at 7th place in NBA history, was an 8-time NBA all-star, made 2 All-NBA appearances, was rookie of the year and won a NBA Slam Dunk contest!
Hardwood Classic Swingman's take a moment in NBA history, and recreate it. Aiming to mirror the on-court style of the celebrated player for a piece of history that you can take home. It's created to reimagine and re-tell a story from that season, to be kept alive in streetwear style.